I've decided to release a Beta of my Duke Nukem 3D Forever mod because I just dont have the time to work on it anymore, I'm so freaking busy with work and all I can barely touch it, so I've put it together as a unfinished Beta so you all can play what I've done so far, it is not finished and it is not perfect, but I would rather release a beta of it rather than leaving it on my PC not being able to find the time to finish it.
So here you go: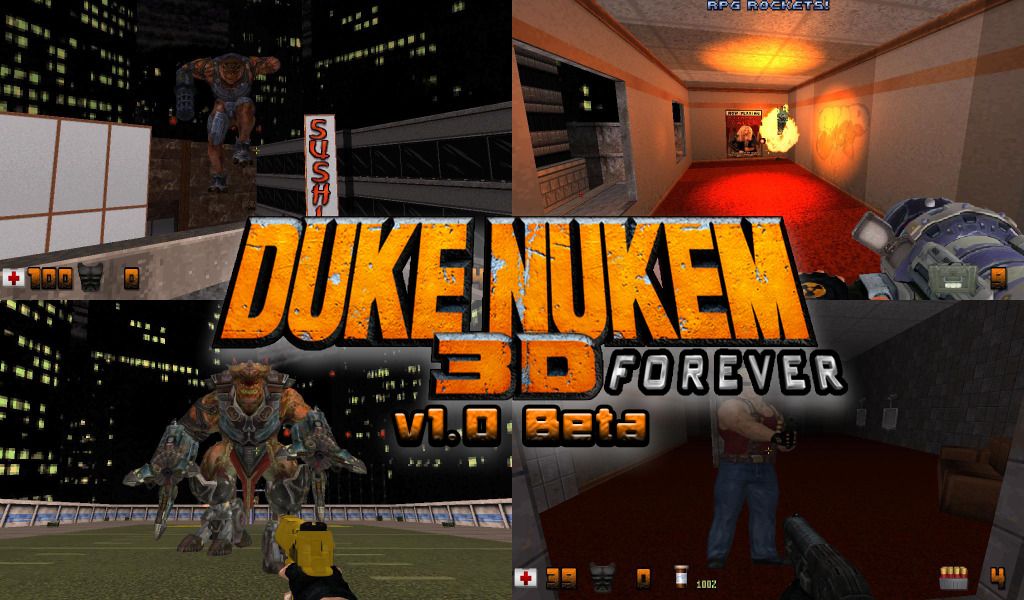 Here is the link on moddb.com:
http://www.moddb.com...orever-v10-beta
Since this is unfinished there are alot of things missing:
-No new Overlord Sprite
-Some Babes arnt done
-Keycard opening FPS hand not done
and some others I'm too tired to list.
But this mod pack contains a lot of new sprites and sound that I think you guys might enjoy and sorry it took so long, but this is my first mod, so it aint perfect, but I hope you guys enjoy it.