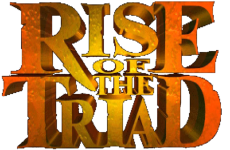 Rise of the Triad music pack
rerecorded and updated to V2.0! Now supporting metadata loop tags for seamless in-game looping! Available in FLAC, OGG, and MP3 as usual (MP3 does not support loop tags).
While I don't know of any ROTT source ports at the moment that actually support metadata loop tags, I have it on good authority that
Rise of the Triad - Ludicrous Edition
not only supports custom music packs but also loop tags! Another good reason to pick it up.