OPEN 90S DEATHMATCH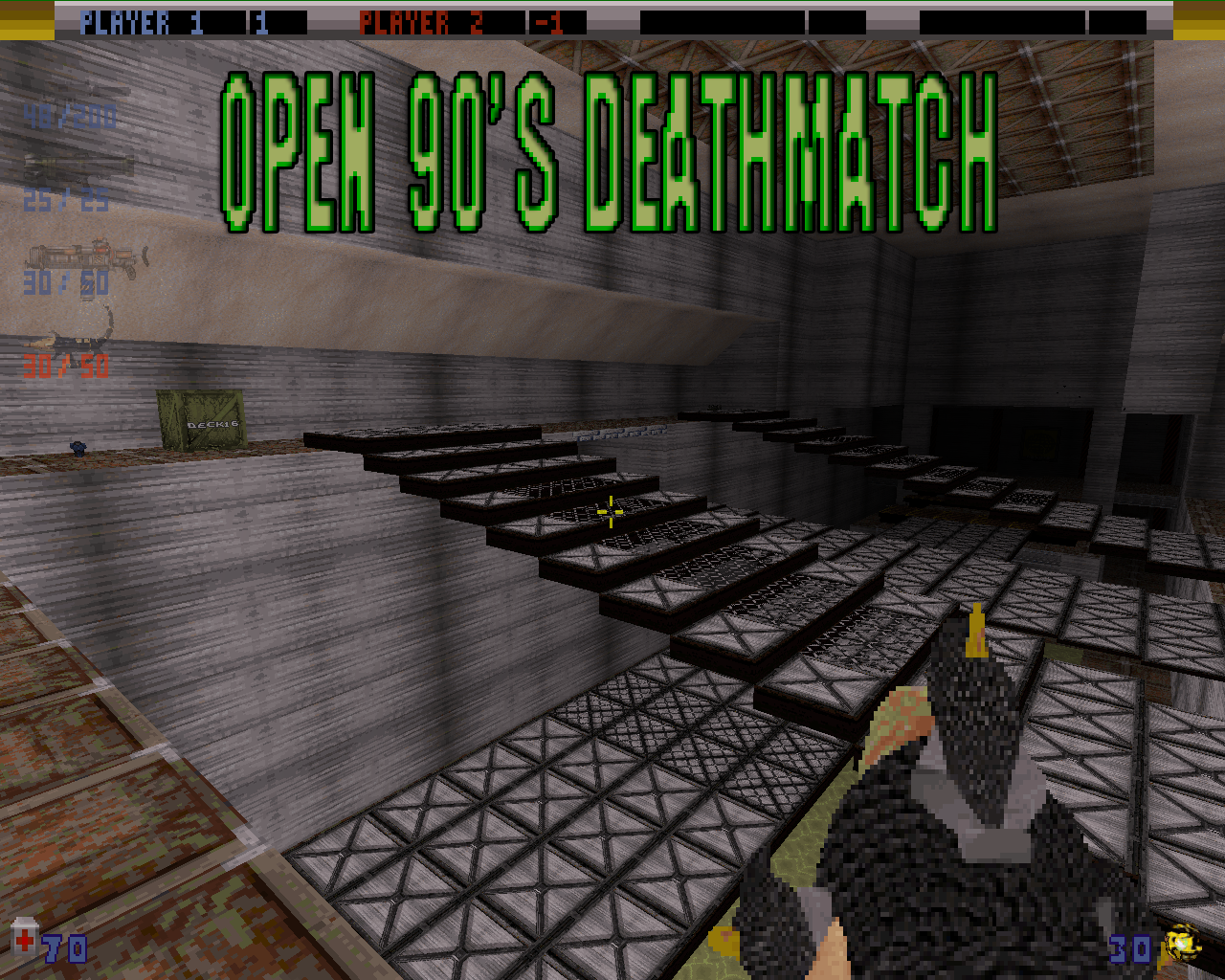 http://www.indiedb.c...-90s-deathmatch

O9D_v0.9b.7z
(3.73MB)
Number of downloads: 74
Open 90's Deathmatch - v0.9b 2017
An open source multiplayer arena fps in build
Goal is to make a free customizable multiplayer
build game that works online with YANG and over LAN,
running EDuke32-oldmp, the sync based netcode.
INSTALLATION:
Unzip O9D to it's own folder.
ONLINE PLAY: Install YANG following the instructions posted there;
YANG:
http://yang-online.com/
Then set eduke32-o9d.exe as the EDuke32 path found in YANG under
Settings > Source ports > Duke Nukem 3D > EDuke32
LAN PLAY: I run bat files to set command line arguments, see;
read_me/Release Notes for JFDuke3D.htm
read_me/_player#.bat_LAN_sample
SINGLE PLAYER WITH BOTS: Run _sp_vs_bots.bat in the root folder,
set the argument in the .bat -q# for amount of bots in game (currently -q3 = 2 bots)
MAP EDITOR: Run _mapster32.bat in the root folder.