Hello Guys! What's up?
LAST POST WITH BOILING SCULPEY FOR THE DIFFERENT PARTS:
http://forums.duke4....post__p__176266
I finished my Octabrain sculpture in 2012 and now I'm about to start the paint work. Here are the finished pictures before painting. What follows is the old post where I showed the process to make it , cheers!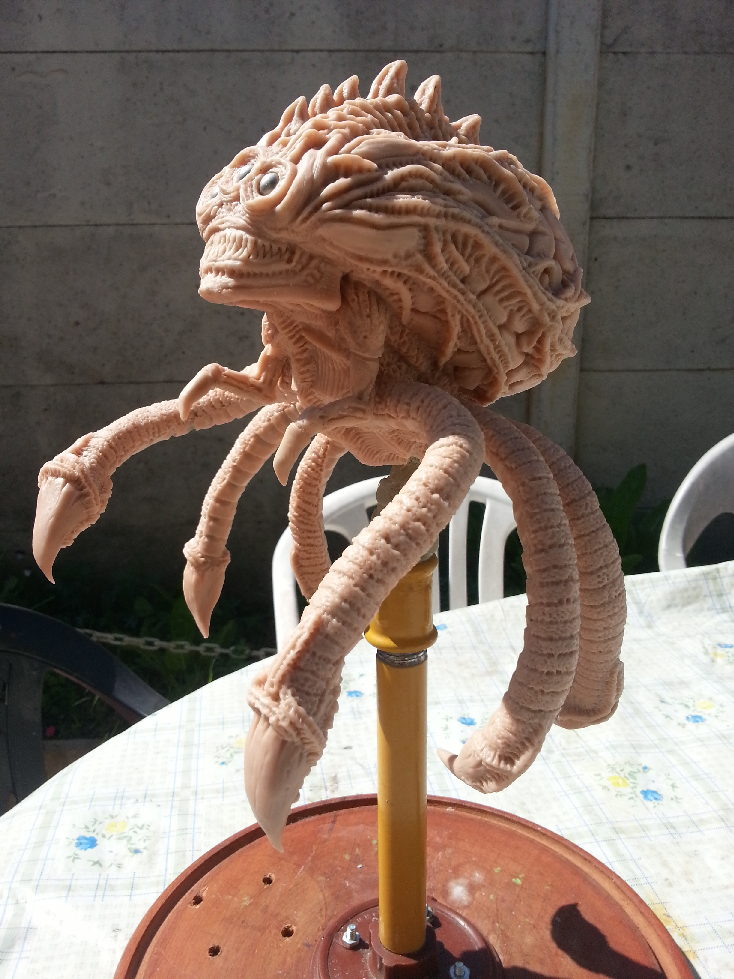 Someone in here told me it could be a good idea to make a Thread showing the making of my Octabrain Sculpture so I'm giving it a try.
The octabrain I'm going to make is based off (and probably almost the same) as the one being seen in recent DNF footage.
I want to point some things up first:
1) This is a fan made Sculpture and it's not related to Gearbox in any other way than it being an Octabrain from DNF.
2) It's not for sale. I'm sure I'll have some kind of contest or something to give away a painted copy for free.
3) If this suceeds I might make other members of the Duke Nukem universe
So let's get to it!
First I'm going to show you the armature I made for it. I Forgot to take pictures when I made the armature but I'll tell you it's made out of Wires of different kind of thickness which I then covered with a Wire sheet and then with Epoxy.
This is the unfinished body with some wire still visible:
And then fully covered with epoxy, ready to add the clay!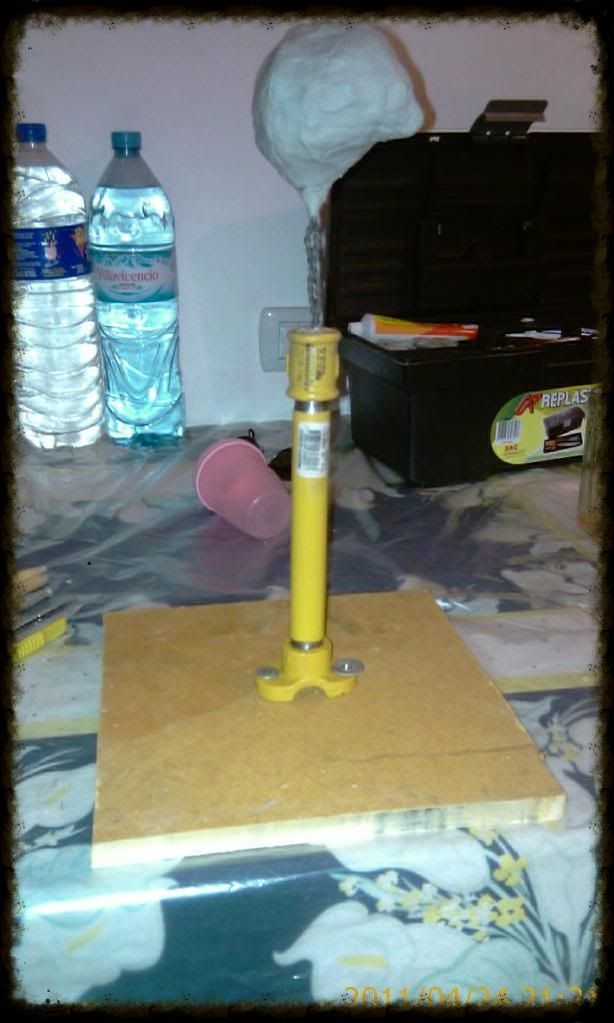 This is all to bulk up the body and to use less Clay ( Which is Super Sculpey by the way, kinda expensive).
Basic shape: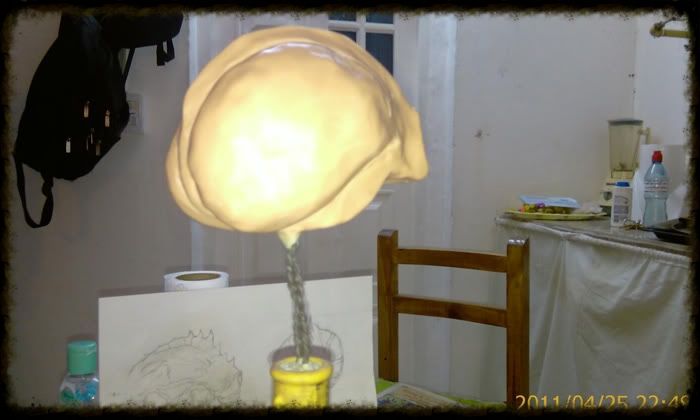 Started making the brain: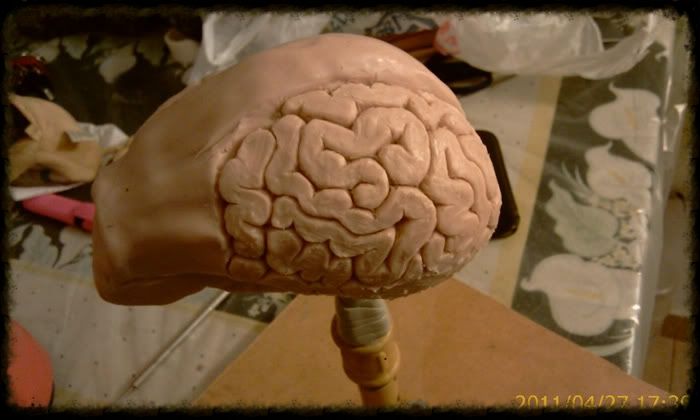 I'm adding the "things" that hold the head onto the brain, I also made the belly which I'll show later: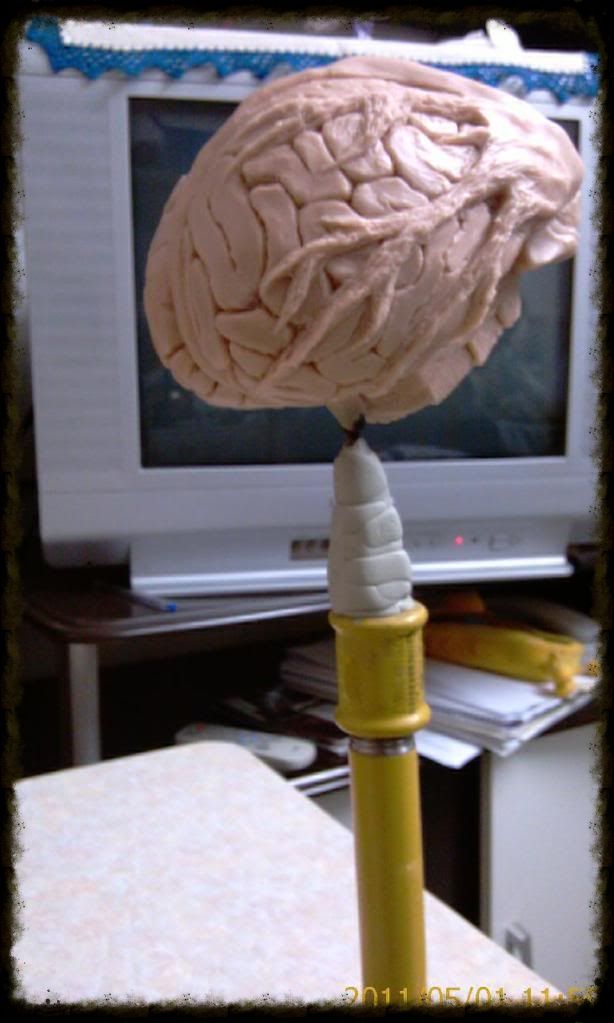 Improved a bit the "tentacles" that hold the brain and then added small "balls of steel" to make the eyes: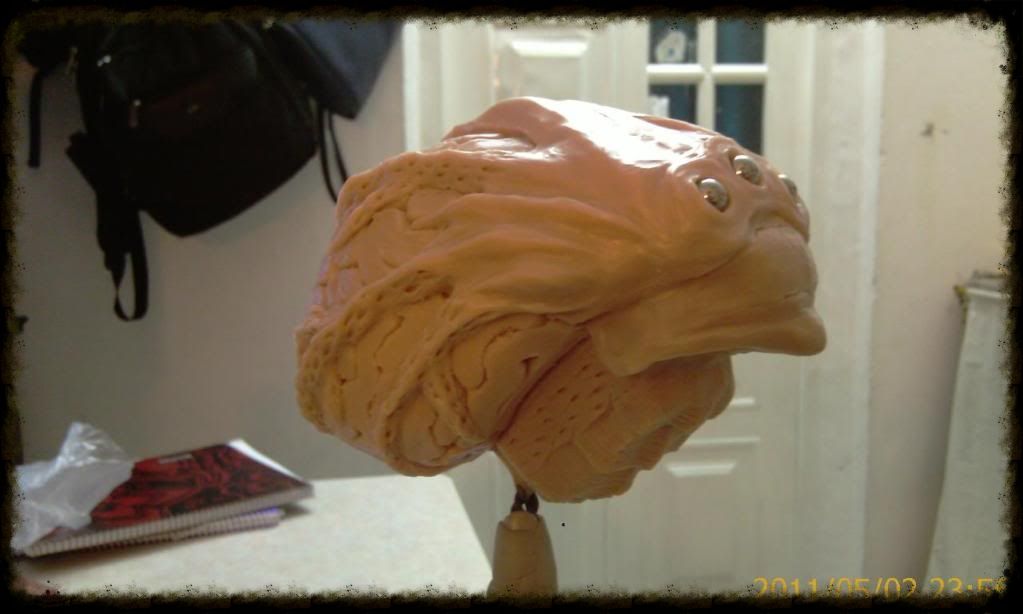 Worked a bit on the face and added details. Going to make the spine tomorrow:
Added the spiky spine and added more detail to the head as well. Next step: Tentacles!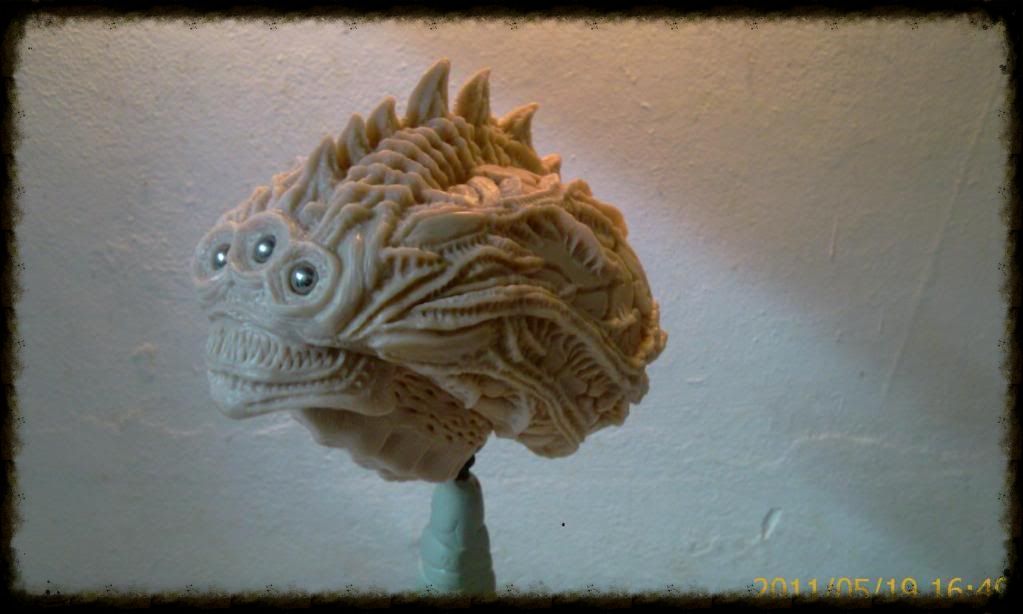 I'll continue to post more shoots as I make more progress with it. Any other questions I'll be happy to answer
I'm probably going to update the first post every time new stuff comes in so make sure to check it when I bump the thread.
I'm going to make the body and the legs separately, before anyone asks
My youtube channel:
https://www.youtube.com/user/RealDavoX
My facebook:
https://www.facebook.com/DavoXRealms