Hi there,
I would like to share my new singleplayer map WHITE NOISE.
http://www.mediafire...ENOISE.zip/file
If you like horror games, then you might like it. It has a dark atmosphere and a lot of "horror stuff".
Before you download: the map uses polymer light only. If you turn it off, you don't see anything. So be aware.
Further informations are in the read me file.
Here are some impressions (I tried to avoid spoilers):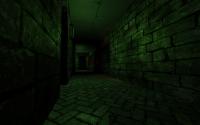 (the pictures look a little bit dark. I already brightened the lights inside the map up.)
Hope you like it.
(If you find anything that I could do better let me know)